Essential Statistics Are Only the Beginning
Since 1977, an effort has been made in the U.S. to gather data on health and medical services, how frequently they're used, how they're paid for, and what they cost patients. Since 1996, the method to gather that data has been the Medical Expenditure Panel Survey (MEPS).
Understanding this information is vital to all Americans. It informs lawmakers, insurance companies, medical facilities, and health care workers about what services are most needed in various locations. It can help inform policy decisions. And it provides a sense of where the citizens of the country can improve in our collective health.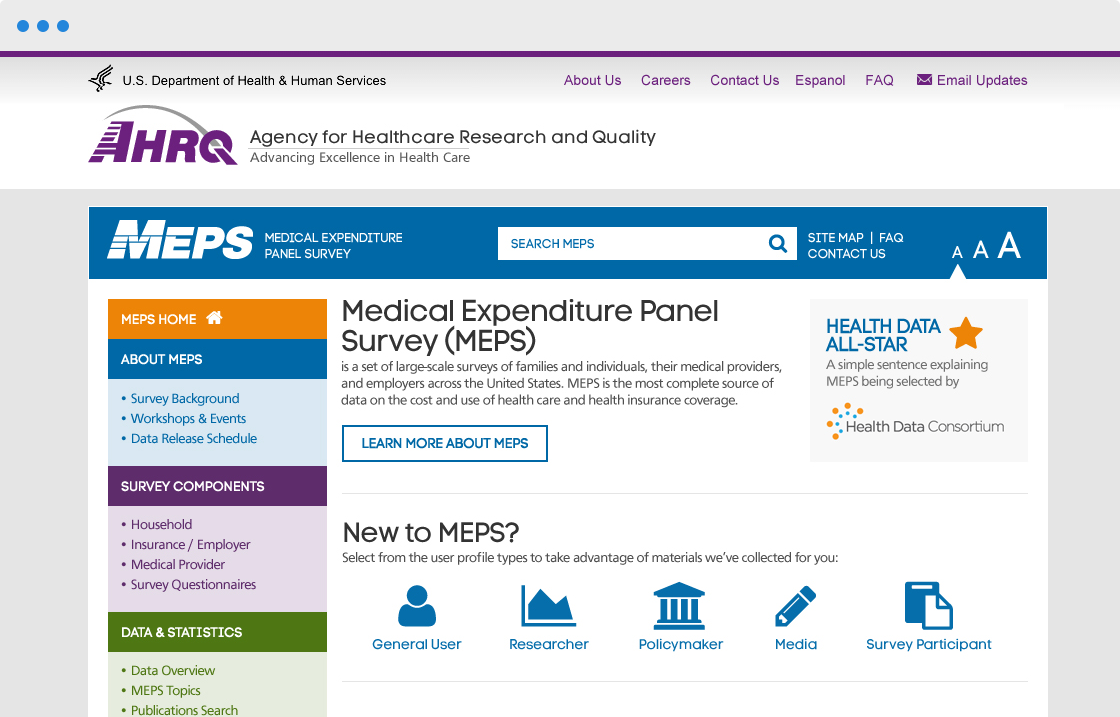 IT Upgrades for an IT Age
Technology has changed rapidly since MEPS was first developed, and it's only fitting that MEPS should reflect those changes. As such, when WebFirst was tasked with helping MEPS reach these new heights, our first step was to rebuild the Information Architecture from the ground up.
Our primary focus was to make the database as accessible, automated, and eye-catching as possible. Utilizing Drupal 7, our team of designers and architects went straight to work, and the results are phenomenal—we're proud to have partnered with AHRQ to develop and provide the new worthy home for MEPS for many years to come.