Counting Costs Concisely
It's interesting to think about the large role numbers play in how we care for our health. An example is found in HCUPnet, a database developed and maintained by the Healthcare Cost and Utilization Project, which gathers operational data on hospitals across the country. The data is useful for researching disease treatments, procedure use, insurance status, and patient demographics. That research can then be used to determine fund allocation and potential facility improvement.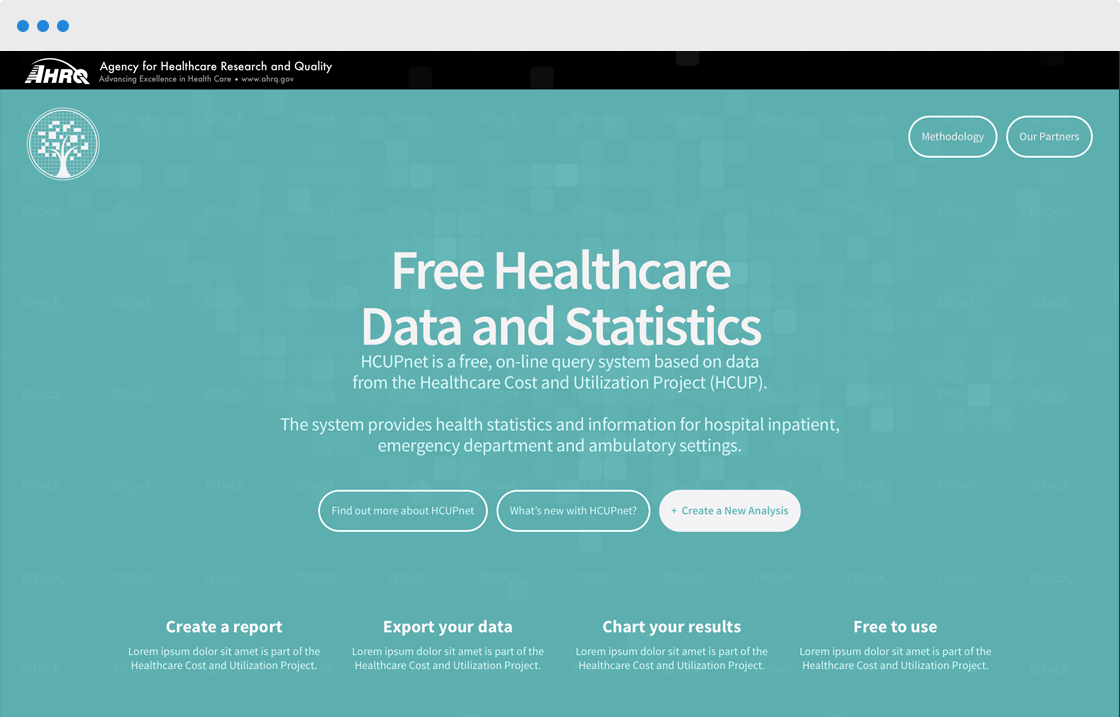 Making a New Design for Increased Use and an Expanding Database
As the information provided by the database continued to grow, and subsequently the number of groups accessing the database increased, the need for HCUPnet to undergo a redesign arose. When WebFirst was first contracted, our team of designers and web developers set to work immediately. The aims of the project focused on a complete redesign of the front-end design based around our user-centered design principles.