SBM-R Mobile Application
Jhpiego Corporation (hereinafter "Jhpiego") is an international, non-profit health organization affiliated with the Johns Hopkins University. Jhpiego has empowered front-line health workers by designing and implementing effective, low-cost, hands-on solutions to strengthen the delivery of health care services for women and their families.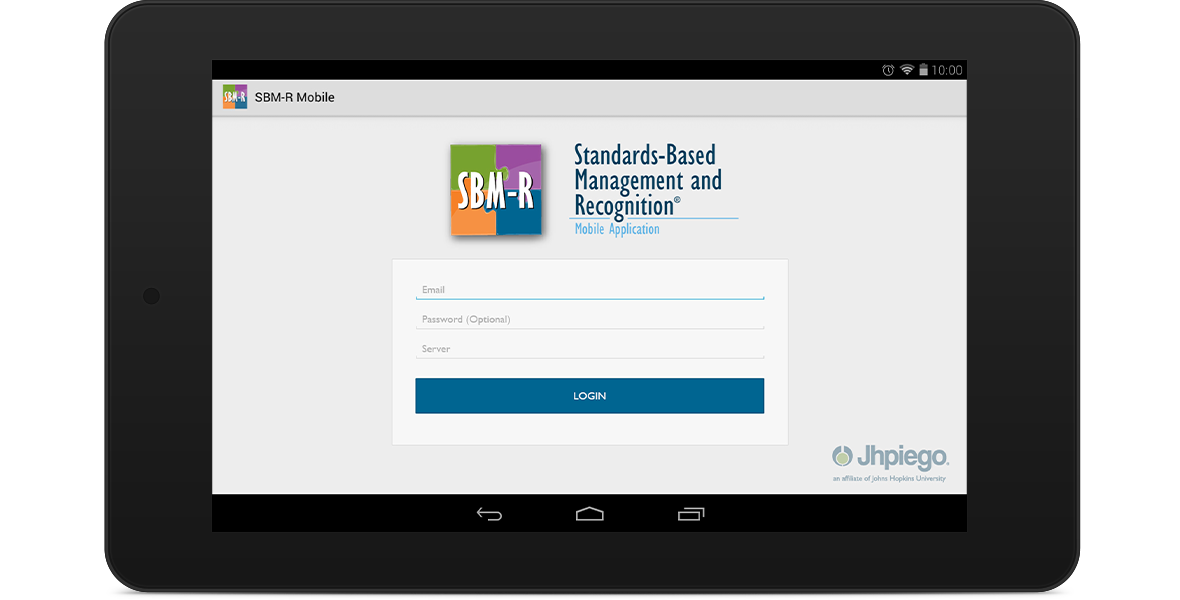 Jhpiego's SBM-R Data Management Tool collects and measures performance assessment data  from many countries such as: Angola, Ethiopia, Ghana, Indonesia, Malawi, Nigeria, Pakistan, South Sudan, Zambia, and Zimbabwe. The original data collection process was done using paper-based forms ; data was then later entered into a web based tool; often weeks after the performance assessment has been completed. Examples of assessment data and observational data areas includes: Labor and childbirth, postnatal care, family planning and Community participation. This data is later used to design action plans to close identified performance gaps, including  training activities, if needed.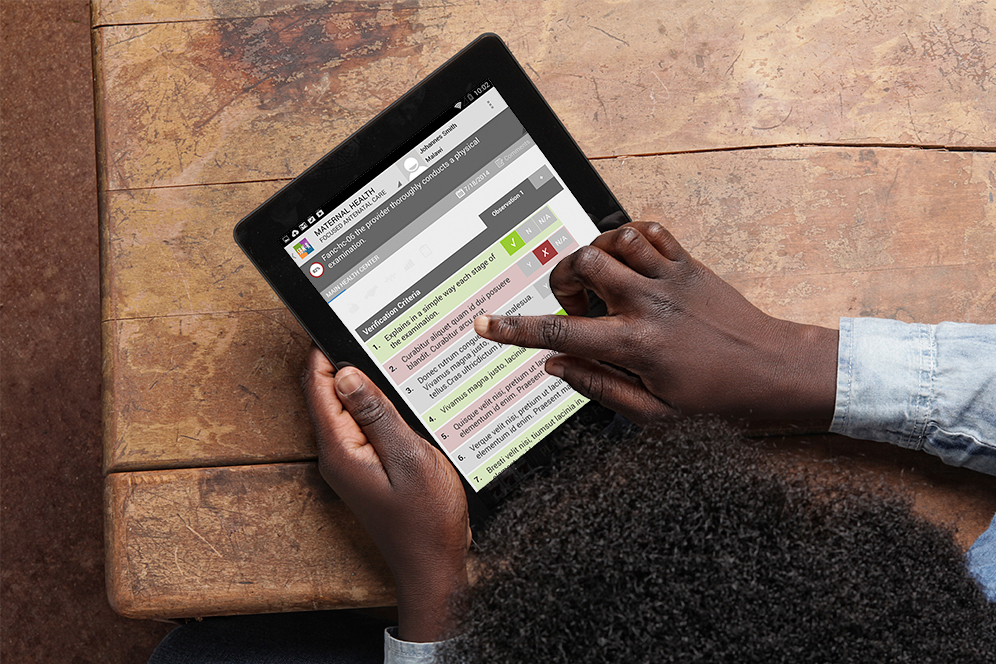 To further streamline the process from data collection to closing performance gaps, WebFirst worked closely with Jhpiego to develop an Android Mobile application to collect this data and make it available in a very short period of time. The application allows for the offline (and online) collection of performance assessment data. The mobile application integrates with Jhpiego's existing MS SQL Data Management repository via a Web service, allowing performance assessment data collected on the mobile device to be uploaded to the SBM-R Web Application Database. This mobile application has the capability to collect offline data and automatically synch this data to the repository when there is access to a wifi or cellular connection. The WebFirst team followed standard Android Design patterns when designing the app. Moreover, WebFirst trained Jhpiego Trainers in the use of the mobile app. The mobile app is currently in use in Malawi and Ghana. Other countries are being identified to introduce the tool. The ease of collection of this assessment data  via mobile has been extremely valuable as a quality improvement aid and analysis tool for health workers resulting in the improvement in the quality of health care.