Welder Certification System
The MCAA Pipe Welding Bureau (NCPWB) Welder Certification System works closely with welders, contractors and national chapter associations.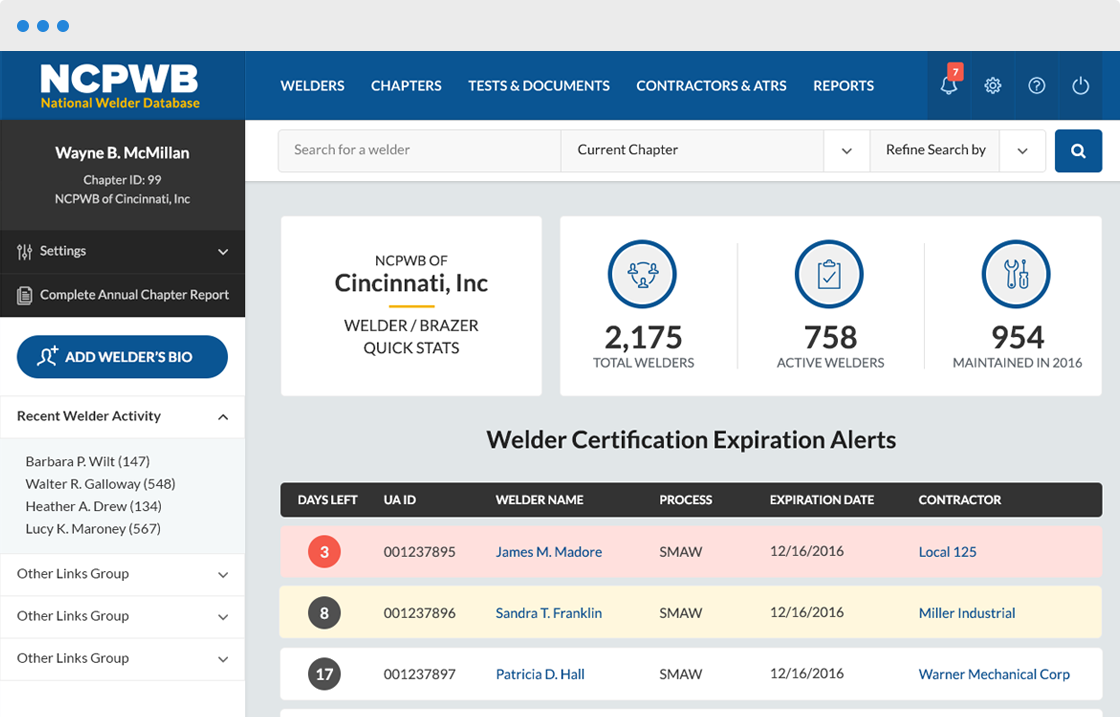 WebFirst worked closely with the Bureau to allow contractors to view and search a welder's profile, capabilities and certifications. This creates a community of practice whereby large Construction Contractors and other stakeholders can hire, network and find information about Welders.
Although WebFirst has maintained their database and hosted the original site over the last four years with MCAA National Welders, it became apparent that an upgrade was required - in terms of maintainability, accountability, scalability, and security issues due to an outdated code base.