Integrity through Transparency
The United States Agency for International Development (USAID) maintains the goal of combating global poverty. It acts primarily through stabilizing volatile regions, and by fostering the growth and development of productive, safe communities. Because of their role in disbursing taxpayer funds, USAID has maintained a commitment through multiple administrations to open data and transparency. This commitment identified a key necessity for the American people: easy access to open data.
USAID wanted to develop a web-based application that would provide the most information in the easiest-to-understand format to the widest range of the public. WebFirst was approached to design and create the database and application in Drupal, and together we developed "Dollars to Results."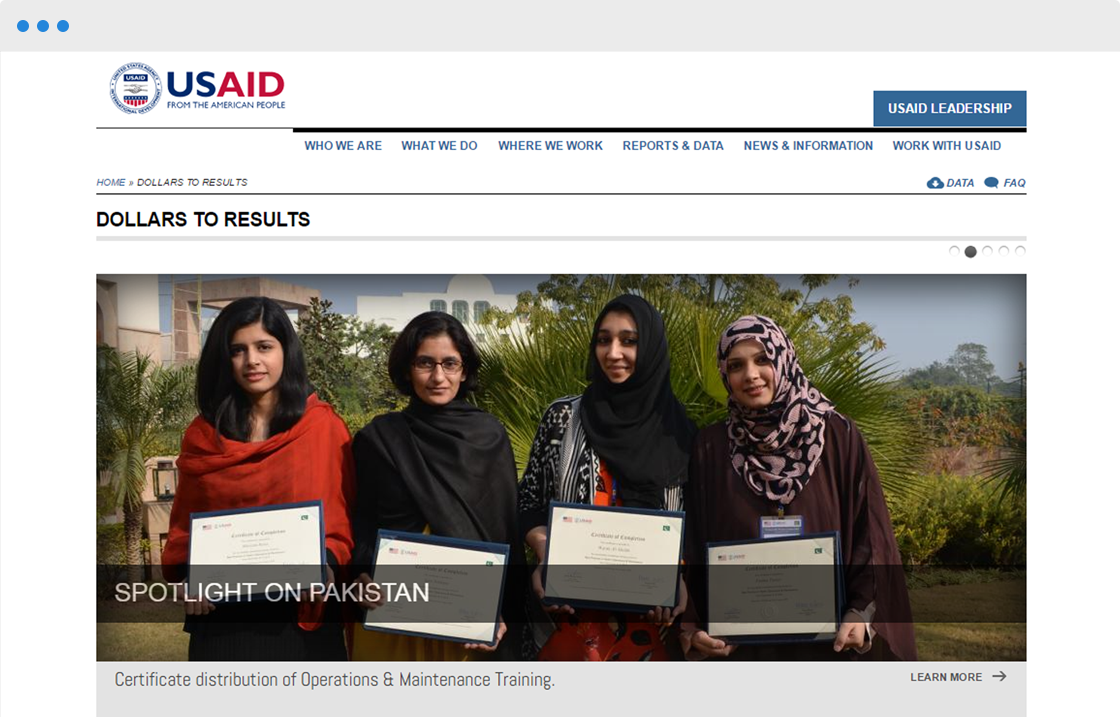 Empowerment for Future Generations
While the fight to end poverty has not yet ended, seeing examples of how we're able to assist helps strengthen our resolve. Concrete results drive us to further action. With focus and determination, we are happy to support USAID as they continue to invest now for the future generations of tomorrow.