Alma Mater Matters
There exists a historic, symbiotic relationship between university academics and sports programs throughout recent American history. The Knight Commission on Intercollegiate Athletics (KCIA) seeks to keep that history alive and thriving. Made up of experts in the fields of athletes, academics, and journalists, the Commission was formed in 1989 to monitor collegiate spending with an eye toward reform. Balance was needed.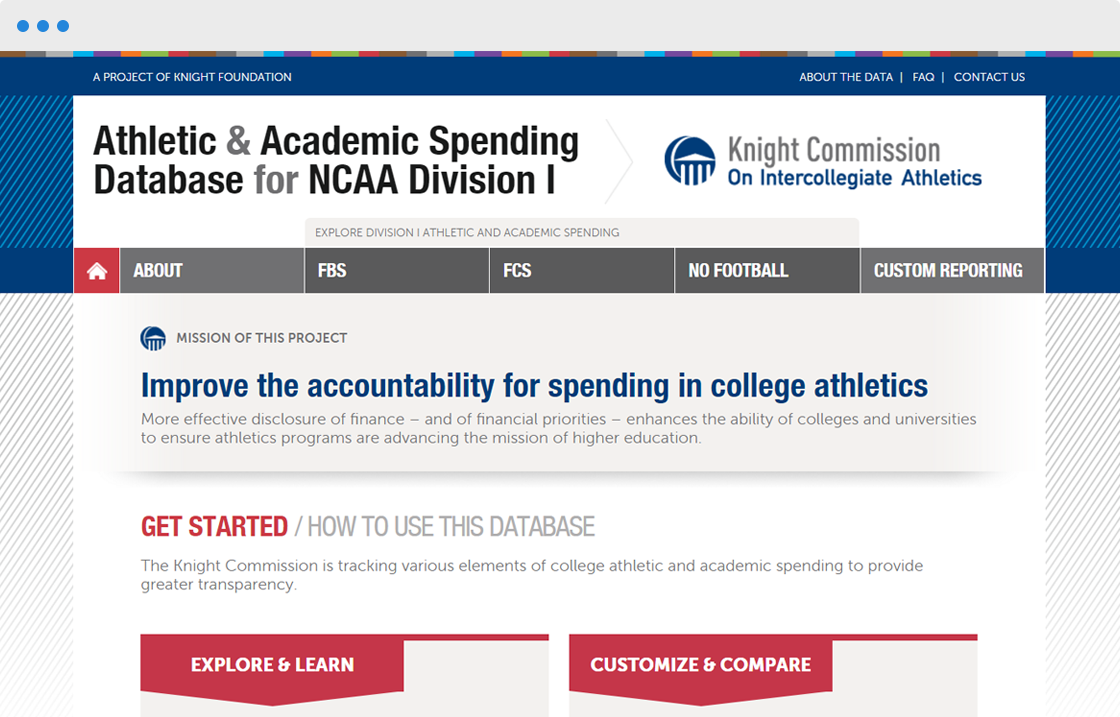 Fostering Academic Achievement in Postseason Planning
The necessity of transparency in this arena cannot be understated. The balance between academic and athletic achievement needs to be maintained in order for universities to serve their purpose. The opportunity to help promote transparency and open data has made this one of our favorite projects.