Our Company
Who We Are
We're an award-winning Web applications company, specializing in helping federal agencies, non-profits and associations with their Web and mobile technology needs - making their sites faster, simpler and easier to use. The company leverages its experience and past performance in building Web and mobile applications, creating specialized quality solutions - on time and within budget. We build strong, long term relationships with our clients. WebFirst doesn't just listen to what our clients have to say. We absorb what they want and we deliver to meet their needs. The result: Extremely happy clients.
Why We Are Different
The WebFirst approach is very simple: We work hard every day to achieve the highest quality, most cost-effective solution possible. We test rigorously and communicate effectively; delivering software that works. Our thorough process saves our clients time and money by creating more efficient workflows, better business intelligence and improved brand awareness. We use software development and web best practices as a model for our web designs and applications. What we deliver:
Attention to detail – We test, fine tune, and make sure your website is operating at the highest levels
Innovation – we devote a percentage of our time to investigating new technologies and how they can help our clients
We listen to our clients, understand them and deliver what they want
Our Team
We are a team of experienced professionals: Web designers, information architects, Web developers, database specialists, DevOps specialists and QA / Testers. We come together to develop high-quality websites and deliver what our clients want.
WebFirst Project Management Philosophy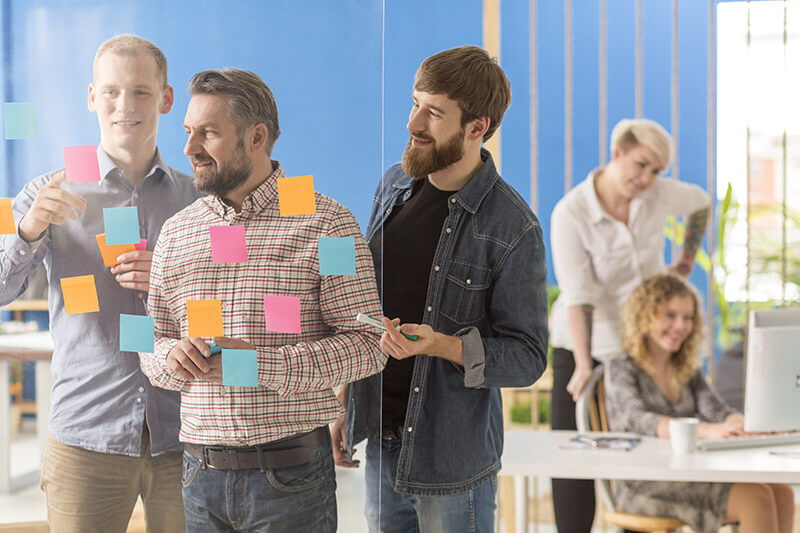 Our project management philosophy rests firmly on the foundations of communication.  Engagements require teams and the success or failure of those teams is highly depended on their ability to communicate both internally and externally.  So how do we make communication more effective?  We start by simply listening.  Our active listening process allows us to better understand the needs of our clients.  In addition, we believe in honesty and transparency.  We're up front with what we're doing, what is going well and with what is not going well.  All of this fits into our Agile process where we iteratively break down and complete work.  We work closely with stakeholders to define the work and then we demo the work to round out the feedback loop we find necessary for improving our product.  In the end we view our work as a collaborative process, where we work with you to obtain mutually beneficial goals for both of us.  Finally, we integrate innovation into our project management process - bringing new ideas, technologies and systems to bear where needed.