A history of Collaboration
As our first Drupal web development client, WebFirst has proudly supported the Private Label Manufacturing Association for over 20 years. PLMA is a non-profit organization that promotes Private Label in both international and domestic markets with offices in both New York and Amsterdam. PLMA's members include private store brand food and home product manufacturers which produce the same quality of food and home products as national brands for a fraction of the cost, allowing greater access to food for American families. PLMA holds two large annual trade shows; both international and domestic, to help connect retailers with PLMA manufacturers to help grow and promote private label products.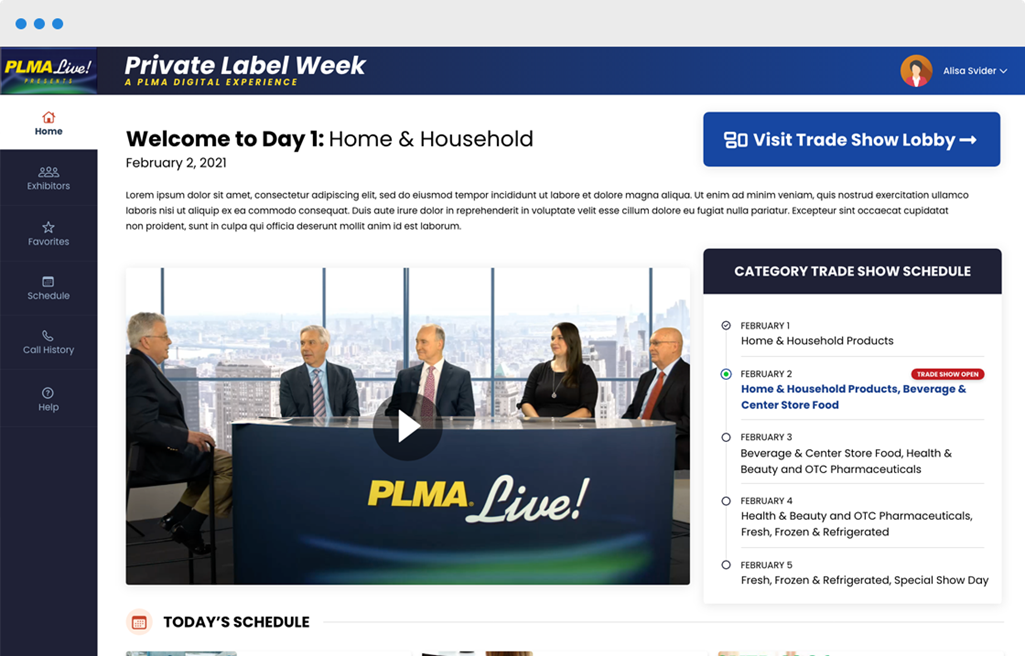 BUILDING A LARGE DIGITAL TRADESHOW
Due to COVID-19, PLMA chose to host their first online digital tradeshow with over 1,600 attendees and exhibitors for their international market. Prior to COVID-19 PLMA had already been working on a platform to host online tradeshows. In preparation for the trade show, WebFirst worked with PLMA to further refine their platform by improving the overall design and user experience. The tradeshow was held this past December and was a huge success; allowing individual vendors to manage their own digital booth experience and remotely connect with retailers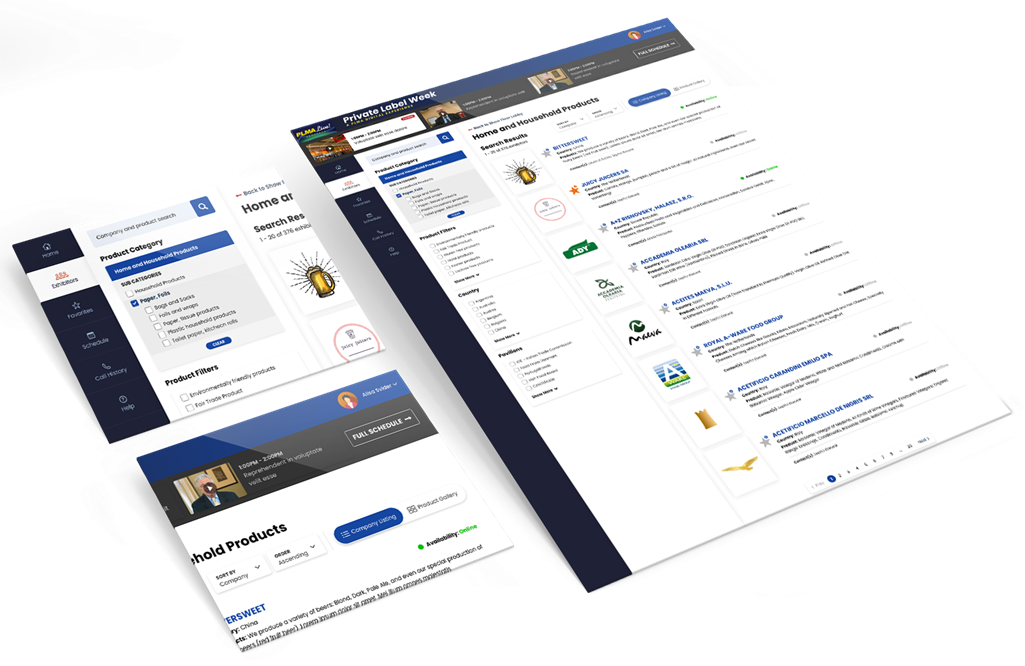 HEADLESS DRUPAL - ADAPTING WHEN IT COUNTS MOST
Looking ahead, WebFirst is already working with PLMA on its upcoming February 2021 digital trade show, Private Label Week, which will showcase PLMA's domestic members. WebFirst is building upon the international digital trade show by looking to provide a higher quality, content-filled experience by introducing living video content based on a meticulously organized schedule. These videos will be published, presented, and made available within the platform based on a managed release schedule. WebFirst leveraged Drupal to develop a system to allow PLMA to easily manage its trade show digital schedule and video content. Using React on the front-end, content will be pulled from Drupal, providing a seamless integration between the digital trade show platform and PLMA's video content stored and managed in Drupal. 
Technologies Used: React, Symphony, MySQL, Drupal, Vimeo