The Social Security Advisory Board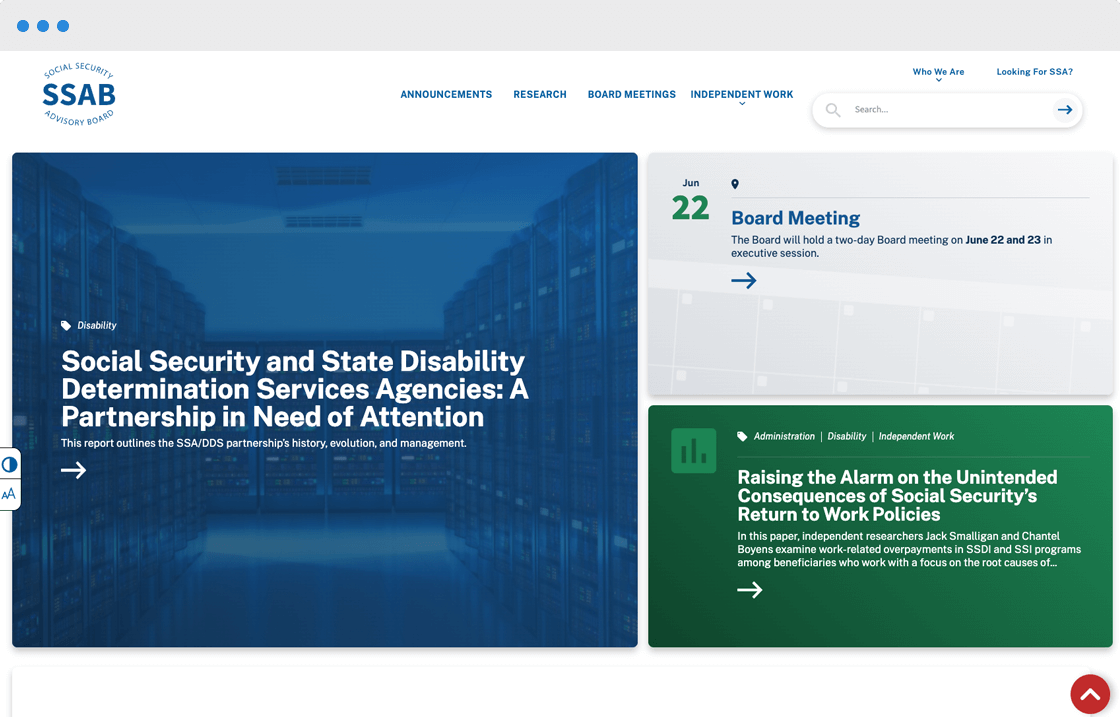 Disclaimer: Site not designed by WebFirst
The Social Security Advisory Board (SSAB) is a micro agency, created by Congress in 1994to provide advice to the President, the Congress, and the Commissioner of Social Securityon matters pertaining to the Retirement, Survivors, and Disability programs, as well as theSupplemental Security Income program, and on matters related to the administration ofthese programs.
WebFirst is providing website support for SSAB's WordPress website on desktop Mobile. SSAB is a small federal agency which uses its website to share publications, announcements, Board meeting information and other information with the public. WebFirst is supporting all aspects of the website including security, design, search engine, accessibility, data analytics,and federal website compliance, and customer experience initiatives. Moreover, we provide user training on WordPress, and develop custom Add-ons, theming, and performance tuning of the website.
WebFirst has recently migrated the SSAB website from AWS to Cloud.gov. Our DevSecOps team specializes in cloud migrations, system administration, WordPress Administration and AWS Services.