Proper Fund Distribution Is Paramount
Grants awarded by the Department of Justice (DoJ) aren't easily obtained. A rigorous and thorough application process is required, and heavy vetting of each applicant and their proposals is always carefully performed.
Most importantly however, grantees must understand each and every step of the process, and their duties and responsibilities afterward should they attain the grant they seek. That's where WebFirst comes into the picture.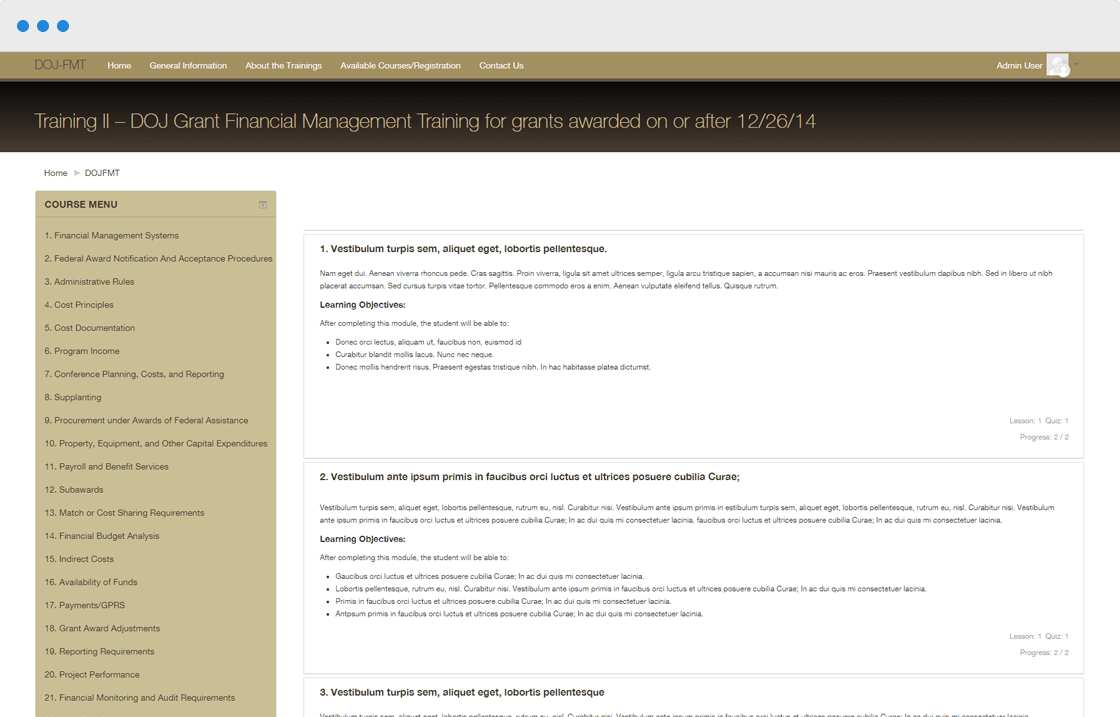 Learning While Teaching
The DoJ contacted us to help them build a Learning Management System (LMS) framework for a Grants Management course. While Learning Management Systems aren't exactly new, the method we use to implement them is on the cutting edge of development.
By utilizing the Moodle framework, WebFirst has developed an LMS that's completely modular and adaptable. This allows the trained administrators from the DoJ to access the system and make changes to each section of the training as they're needed.
This modular approach is a benefit to the students as well, allowing them to access and absorb the information on their personal schedule, while not interfering with their work or other responsibilities.
Policies and Procedures for Good Governance and Future Growth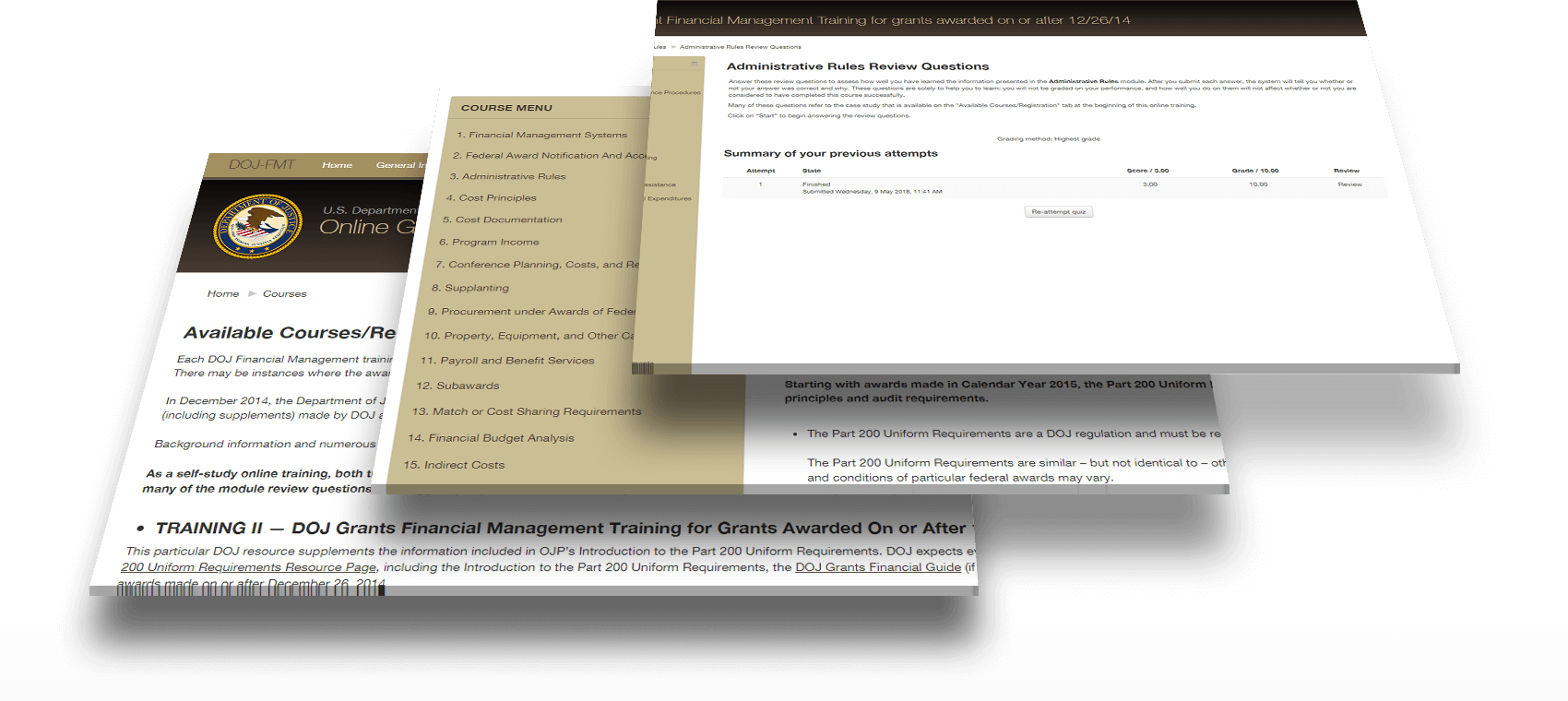 With this new system in place, which we designed and purpose-built in accordance with the entire look and feel of the site, grantees can easily learn how to do proper reporting, how to manage costing, and other similar important topics. At the end of the twenty-one modules there is a final exam to ensure participants have understood each topic, and with randomized questions no two exams are exactly alike. Best yet, administrators can monitor students' progress in real-time, and be ready to assist whenever needed.
To date, the course has been made available to over thirty thousand grantees. As time progresses and the system continues to grow beyond its already well-stocked library of quizzes, reports, and audio/visual materials, other opportunities for diversification and implementation in the DoJ will no doubt present themselves. When they do, we'll continue to stand ready to assist in the interests of the department and the public at large. It's the American way.